Who We Are
Christian talk radio, music, news and educational programs. Our network of stations include 91.5 FM McDaniels / Leitchfield / Central City, Ky. 98.3 FM Rockport Indiana / Owensboro Kentucky, and 91.1 FM Hiseville / Glasgow Ky…. Listen "Live" on internet at http://www.primcast.com/radio/543264
Our Vision
Our Vision here at BoxTwo Radio Network, is to see the Kingdom Of Heaven expanded throughout the whole world. Our desire is to be so close to Jesus that we hear his heartbeat.
Our Short Story
In 1985 in the little town of McDaniels Kentucky, a small Christian radio station was established, with a heart to reach the lost and to proclaim the truth it was evident that God had big plans for what was then called WBFI 91.5. In the years to come WBFI played a pivotal role in the fight for Religious and Educational freedoms, and truly helped pave the way for other Christian radio ministries to stand for truth. Now thirty two years later, God is still using and blessing this great work, and with His help WBFI went from a little country radio station to a network of four stations and in the process of expanding. In January 2017 WBFI changed their name to BoxTwo Radio Network, and introduced the new Echo. God has once again given Box Two Radio Network a substantial vision by broadcasting only Christ centered worship music, and a Christian talk format that equips the Church and exalts our Lord and King Jesus Christ.
Box Two is Kingdom Quality Radio
Meet the Team
We have an amazing team here at BoxTwo Radio Network, and we are so blessed to have listeners and supporters like yourself. We know it is impossible to meet everyone, but we would like to give you a chance to get to know us  a little better, so take a moment and get to know the faces behind the music.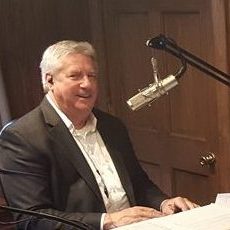 Bro. Ron Miller
Founder & Elder
Brother Ron has become a familiar talk show host of the BBC, (Bible Breakfast Club) heard "live" every weekday morning. He reports the news from a biblical worldview and answers bible questions. He has also interviewed a wide variety of ministers, political figures and businessmen.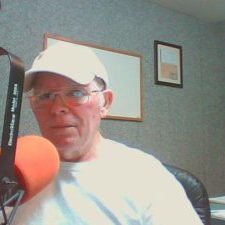 Gary Rowe
Senior Producer
Gary, with his many years of broadcasting experience has proven to be invaluable to BoxTwo Radio Network, and with his wisdom he still helps to lead the production team to new heights. Gary is a graduate of International Broadcasting School in 1984, as well as attended multiple Bible Colleges. Gary started his broadcasting carrier in October of 1972 at WVCM in Carrollton KY, and has gone on to work for WLCB in Hodgenville KY, WJIE in Louisville KY, and continues to work for BoxTwo Radio as Senior Producer. Gary is a man of many talents, He also functions as Traffic Manager, Announcer, and Engineer. Gary has a passion for radio and it truly shows by the excellence he brings to BoxTwo.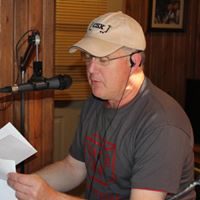 Arthur Baetzel
Interim Station Manager
Arthur Baetzel comes to Box Two Radio Network with a deep and heartfelt love for Christian radio. Arthur believes strongly that Christian radio is the most powerful medium available to reach the lost with the good news of the Gospel in addition to providing support and resources for the discipleship of believers. Arthur has a bachelors degree in Religion and Christian Ministry from Campbell University in Buies Creek, NC. Arthur has experienced personally the impact that Christian radio can have in the life of a follower of our Lord Jesus Christ. Arthur is excited about serving in this position at the Box Two Radio Network.  He will be working with the staff to improve the music and programming to bring a "Kingdom Quality" broadcast to our faithful listeners as we seek to bring glory and honor to God Almighty.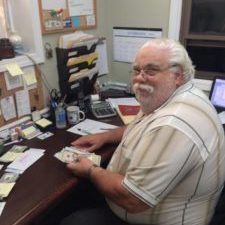 John Carwile
Financial Overseer
John Carwile, is the man with the money. John has worked for WBFI and now Box Two Radio Network for seventeen years, he is a fourteen year U.S Army Veteran, he holds an ASA in Office Management from the University of Kentucky, John is also owner – operator of J.A Carwile Income Tax Services. Through John's wisdom and experience, John has assisted in leading WBFI through some financially difficult seasons, and continues to guide Box Two Radio Network into this new season God has for this ministry.